Hexagen® Antimicrobial Wound Dressing is a topical wound dressing indicated for acute and chronic wound management. It was the first in our suite of advanced wound products and has been utilized as standard of care by leading clinicians since 2016.
This product utilizes PermaFusion® technology to safely, and effectively, accelerate healing of acute and chronic wounds.
Hexagen® Antimicrobial Wound Dressing is indicated for the management of acute and chronic wounds, including diabetic ulcers, burns, post-surgical incisions, and trauma wounds.
A chronic wound is a wound that does not heal in an orderly set of stages or a predictable amount of time. Wounds that do not heal within 10-12 weeks are often considered chronic. Chronic wounds seem to be detained in one or more of the traditional phases of wound healing. To overcome a stall in healing, a number of factors need to be addressed such as necrotic tissue, moisture balance, and bioburden. Chronic wounds cause patients severe emotional and physical stress and create a significant financial burden on patients and the healthcare system.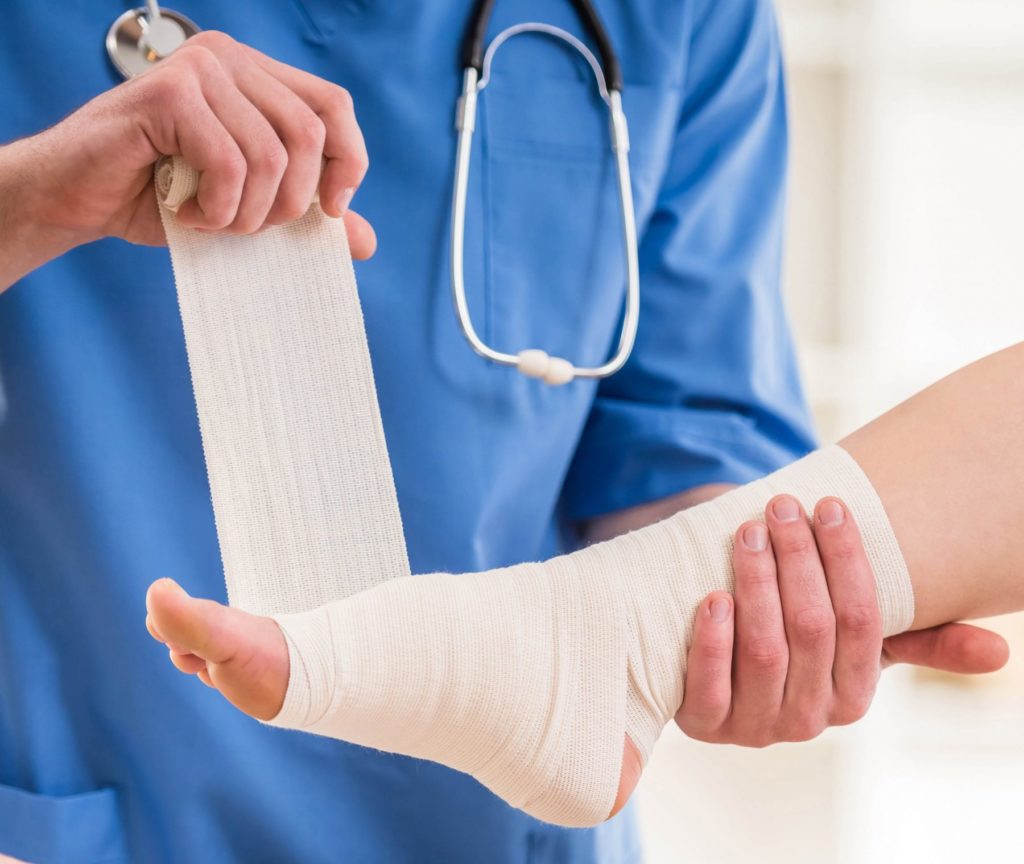 In addition to poor circulation, neuropathy, and difficulty moving, factors that contribute to chronic wounds such as diabetic foot ulcers include systemic illnesses, age, and repeated trauma. Comorbid ailments that may contribute to the formation of chronic wounds include vasculitis (an inflammation of blood vessels), immune suppression, and diseases that cause ischemia, or restrictions in blood supply to tissues.
Chronic wounds may affect only the epidermis and dermis, or they may affect tissues all the way to the fascia. They may be formed originally by the same things that cause acute ones, such as surgery or accidental trauma, or they may form as the result of systemic infection, vascular, immune or nerve insufficiency, or comorbidities such as neoplasias or metabolic disorders.
The reason a wound becomes chronic is that the body's ability to deal with the damage is overwhelmed by factors such as repeated trauma, excessive bioburden, continued pressure, ischemia, or illness.
Hexagen® Antimicrobial Wound Dressing quickly and organically became the chronic wound product of choice by clinicians nationwide at prestigious treatment centers. Hexagen® has been studied extensively. Prestigious academic centers have shown Hexagen to significantly reduce healing times with fewer side effects than traditional tools.
We continue to conduct research and development in advanced wound care.